The 4 pillars of life
The life journey is the path of self-discovery, self-improvement, and life enhancement.
In this journey, one may do many activities. It can be anything from walking, reading to working or sleeping. All these activities (and more) are part of the life journey. They are life. After all, life is all around.
It is possible to group these activities in four different areas. I call them the 4 pillars of the life journey:
Any activity can fall into at least one of these 4 pillars. I encourage you to think of anything you did yesterday or any other day. Or think of something you would like to do. Then see that you can place this activity into at least one of the 4 pillars.
This blog is organized based on the 4 pillars.
This blog addresses each pillar of life through the viewpoint that life is all around. As a result, you can find the 4 main categories in the menu above. These labels are Be, Think, Work, Connect. Each of them represents one of the 4 pillars.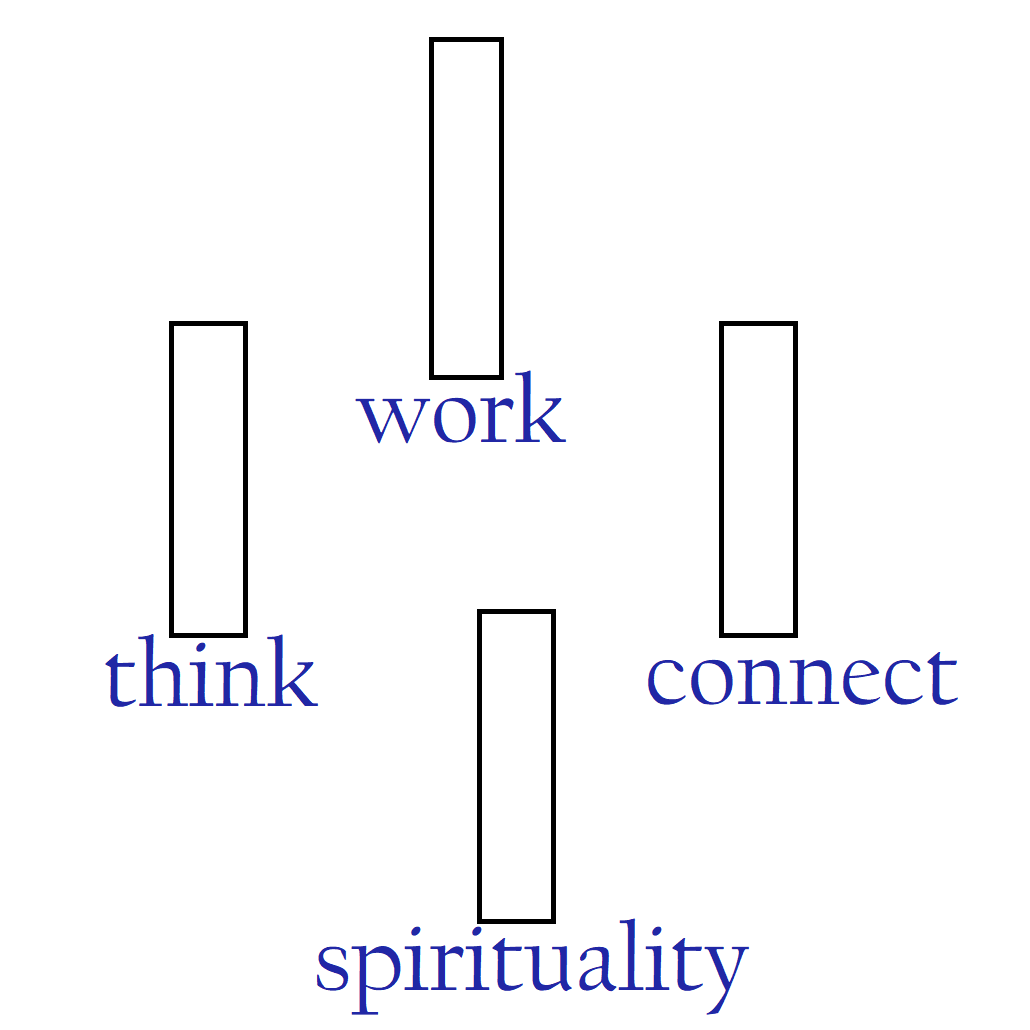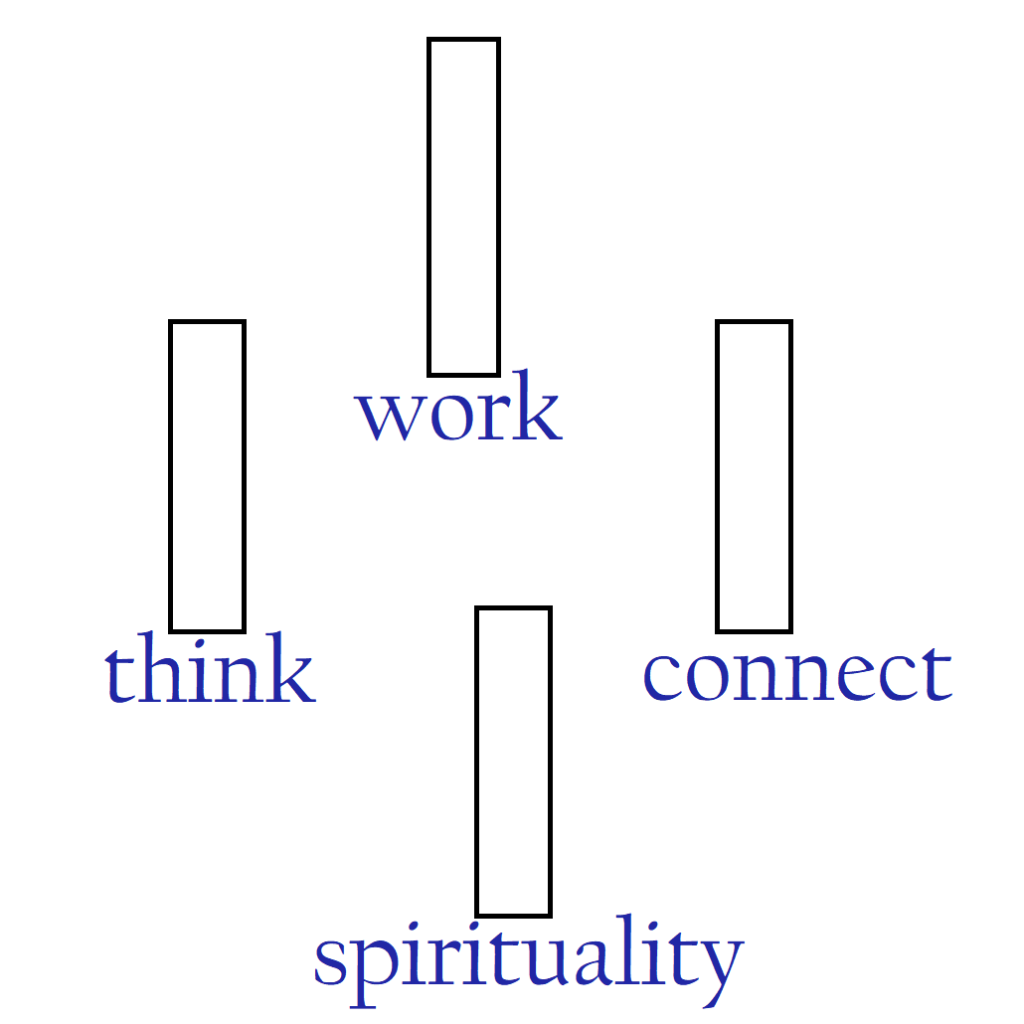 Each of the 4 pillars of life then breaks into 5 different topics. That is why you can find 20 distinct subjects in this blog.
All posts examine how someone can use anything to move forward in their life journey. Of course, the underlying theme in all topics is that "Life is all Around".
This blog addresses the following 20 topics:
Be
Think
Work:
Connect
---
Do you have a topic in mind that you would like me to address soon? Let me know in the comments or email me at [email protected].
In any case, stay tuned and remember: Life is All Around.
PS. Wanna learn 3 quick ways to make the most of every moment? Claim the FREE interactive eBook or sign up directly for the newsletter and receive the eBook!